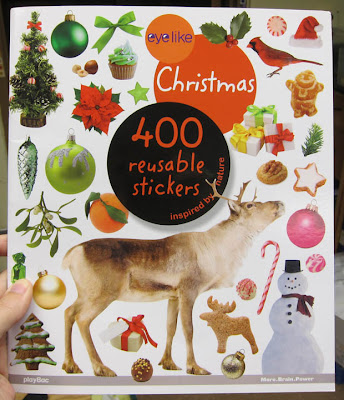 To practice painting, I'm using a sticker book for inspiration.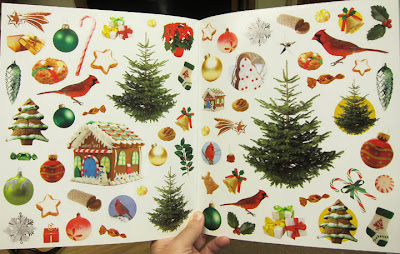 There are pages of holiday icons to work with.
First I pick one or two and stick them in my journal...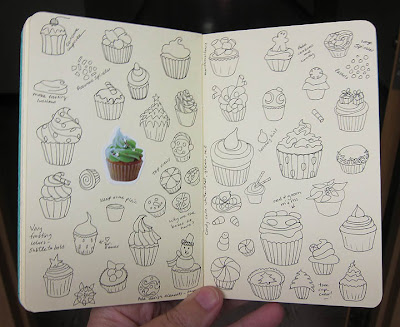 Then I sketch in pen the ideas that pop in my mind.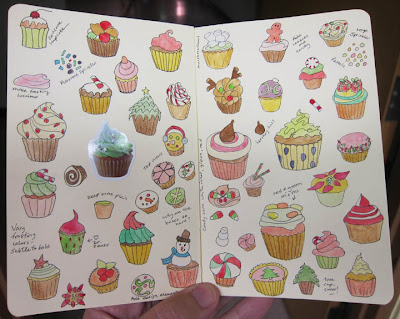 Finally a bit of watercolor for fun.
The only downside is that we don't have any cupcakes to eat...
But we do have donuts!