It is Halloween and the week we cover insects in our biology class.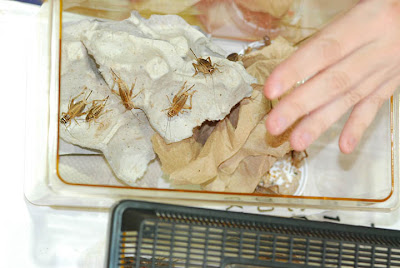 We brought the crickets home with us to keep them healthy
and happy. The
last time
we brought crickets home, Uschi was
still traumatized by the "
Hello Kitty Incident
" and the sound
of dozens of crickets moving and chirping was super-scary.
So we wondered what would happen this time around...
Vladi is first on the scene, he finds the crickets fascinating.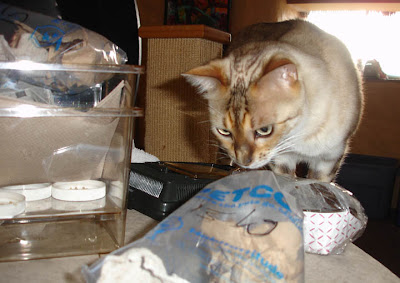 This bag is talking to me!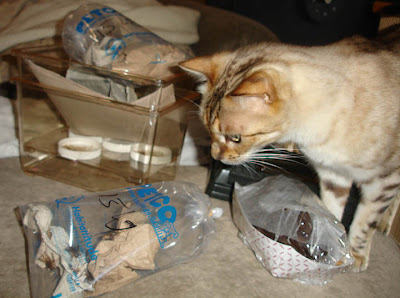 Are you my new friends?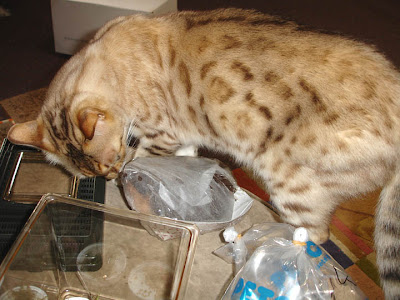 Vladi is also keeping an eye on the wrapped Halloween
custard treat, a gift for "him" from his Grandmeow.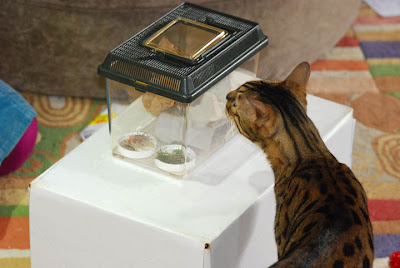 Tanji is next, checking out his potential prey.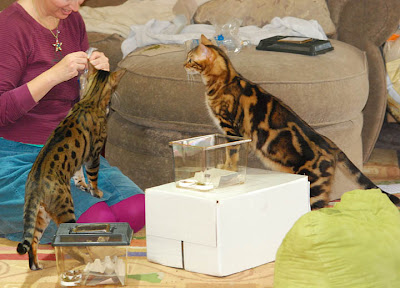 This brings out big brave Uschi.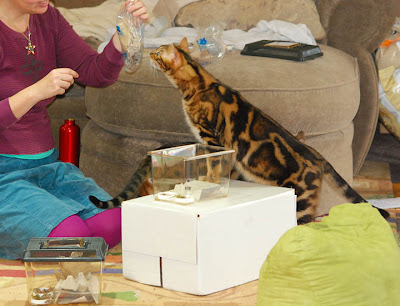 Oooh, little buggies.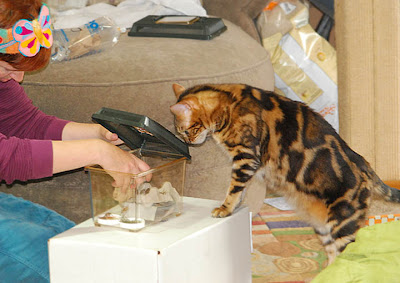 Let me help!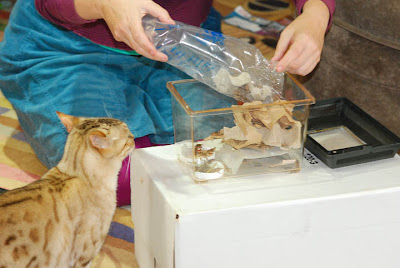 Pouring in the crickets.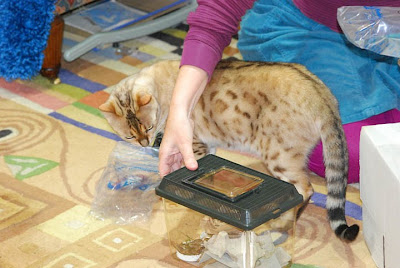 One tank done.
Uschi is keeping a close eye on the tanks.