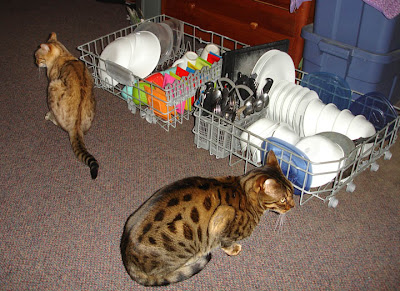 T & V guard their dishes.
A few weeks ago we smelled "electrical" when
running the dishwasher, so I flipped the breaker
and pulled the washer out and inspected things.
I didn't find anything, so we have been running it only when we
are in the house,... there have been no "electrical" smells.
The other day the machine just stopped,... DARN!
We didn't want to go shopping for a new machine,
this Bosch was expensive,... Lesley went online and
found that the main cause for Bosch's to stop like this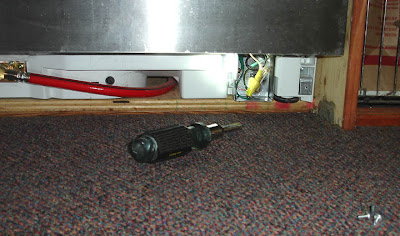 is burned out connections where the main electric line
attaches to the machines wiring,...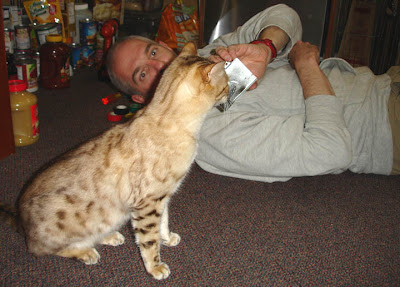 With Vladi's assistance I opened it up and,...
Yup, the connection had burned off, frying the wire-nuts and all.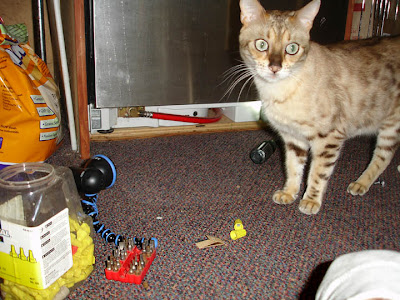 That wasn't good!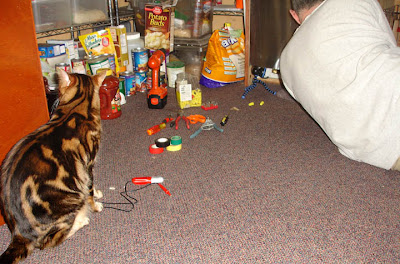 I rewired the connections, and secured the wire-nutted
connections by wrapping them with electrical tape.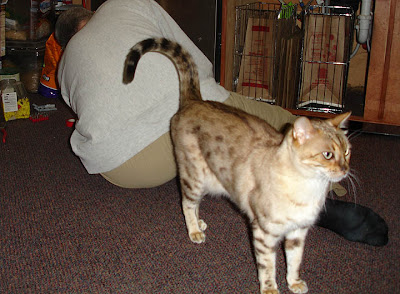 V you better not be marking me,...
After flipping the power back on,
All worked normally,... The racks went back
in and the boys dishes continued washing.