Congratulations Nate & Kara
who are getting married this morning on the shores
of Coeur d'Alene Lake, ID, after both completed the
Ironman

Coeur d'Alene
yesterday!
Regular visitors to this blog probably know we get a lot of cakes, for any possible holiday, and sometimes just to get a cake. The boys haven't shown much interest in the parade of cakes (yet!). Yesterday we had birthday cake...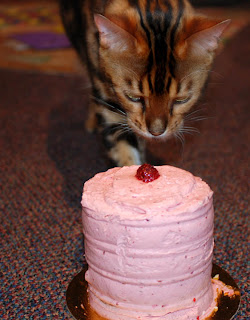 Uschi takes a sniff, licks his chops,
and then takes off.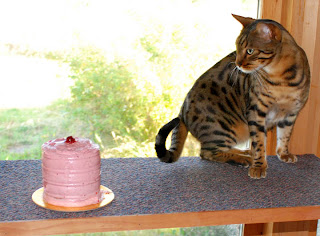 Now its Tanji's turn,
he is a little cautious (not a big fan of fruit)
but still...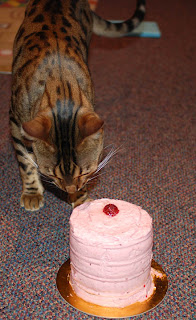 He takes a sniff...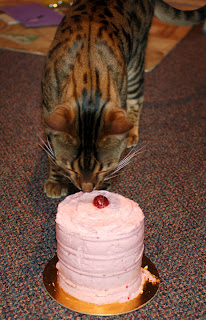 and maybe a little lick.
Yummy, raspberry butter frosting!