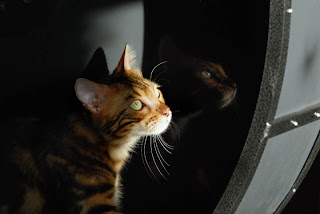 Uschi's wheel, he is always on it
if not walking/running,
he is sleeping on/in/near it.
This is Uschi's other hangout,...
the hallway entrance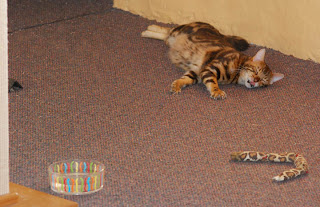 next to the wheel, scratcher, water bowl,
a litter box, toys, and the door in/out of the house.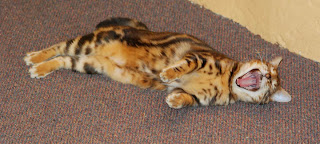 Uschi guards it as his own.
Summoning us to him for pets.
Once outside,...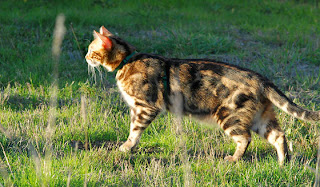 Uschi's glitter sparkles in the sun,...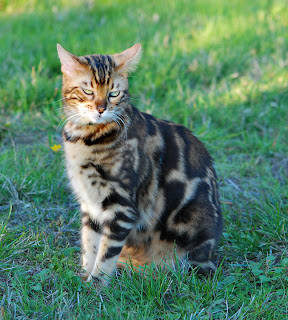 You bore me,...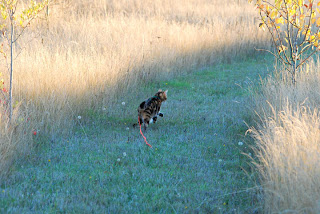 I'm outta here,...