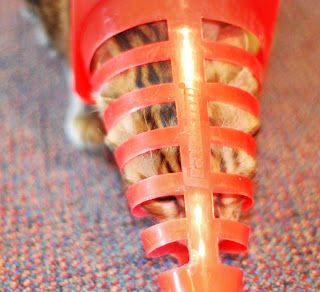 For some reason, Lesley's "speed-drill" cones all of a sudden
caught the attention of the boys. The orange cones have
been in the living room for months but never received a glance.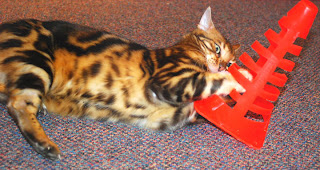 Grrrrrr, this cone thingy is cool.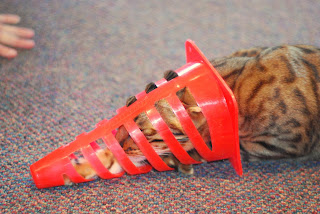 Hey look, I can get my head inside it.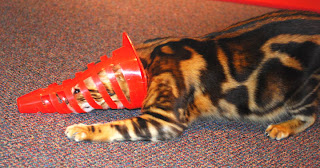 Me too.
Of course, any good toy can be enhanced
with the addition of other toys,
the boys are true multitaskers.
Foam balls are typically "boooringggg",...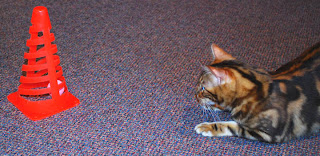 but inside a cone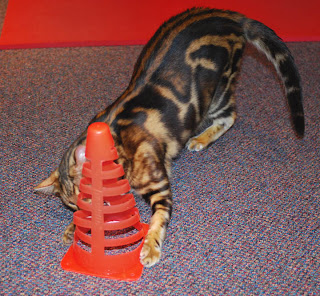 they are new and exciting.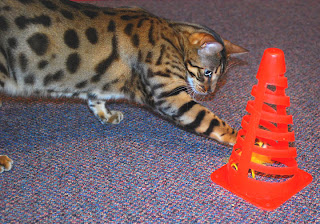 How did feathers get in there ?!