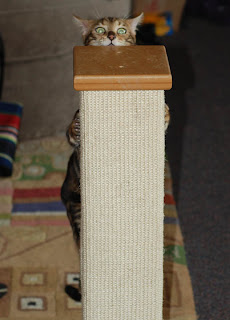 The boys use their
SmartCat Ultimate Scratching Post
everyday.
Uschi loves to get all four paws dug into it and get a good stretch.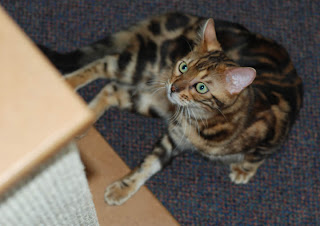 What is on top of MY scratcher ?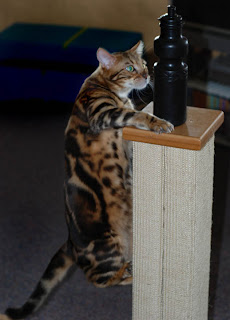 This doesn't belong here,...
Later, Tanji is ripping around the house
(like always) and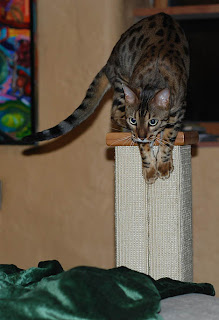 perches on top of the scratcher,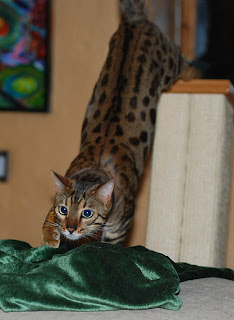 then leaps off,...
flattening the scratching post, with a loud bang.
scratch, scratch, scratch,...