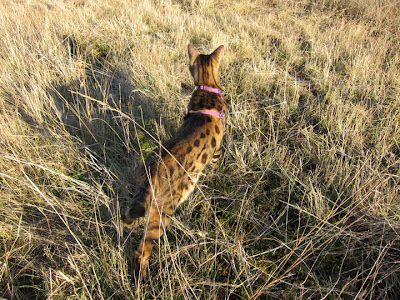 Tanji senses someone is coming.
It could be friend or foe: a brother or
someone invading his territory.
Tanji flattens and waits to see who arrives...

Its Vladi, tail fluffing because he's not sure who is ahead either...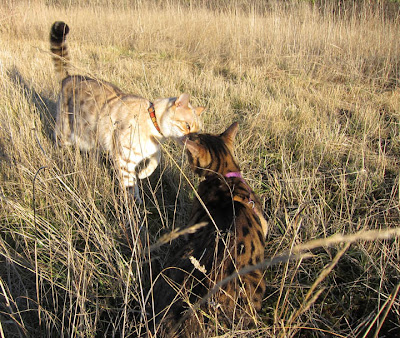 Oh, its you! A quick sniff...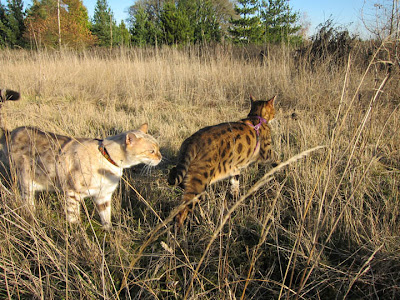 ...and Tanji is out of there.