When walking with the boys we see plenty of pretty birds,
mostly because of all of the kitty chattering and posing.
Birds of prey circle overhead...
A red-tail hawk gives us a closer look.
Chickadees are everywhere, all year, singing
Chick-a-dee-DEE-DEE-DEE whenever we get too close.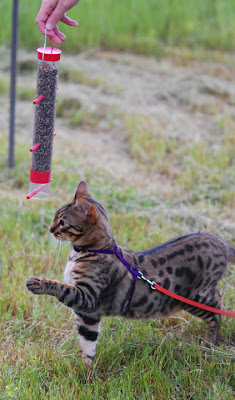 Tanji "helps" with the finch feeder.
The larger feeders attract acorn woodpeckers.
A mix of seeds for small and large birds.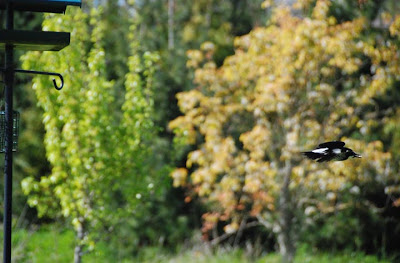 Got one!
Our oak trees have thousands of acorns stored in holes and branches.
This fall some of the Dusky Canada geese returned from Alaska.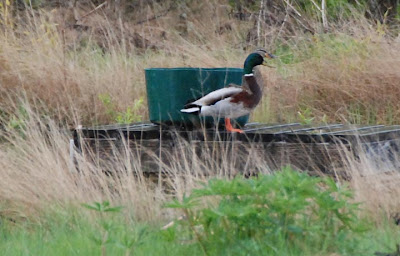 The birds are a constant reminder that life goes on...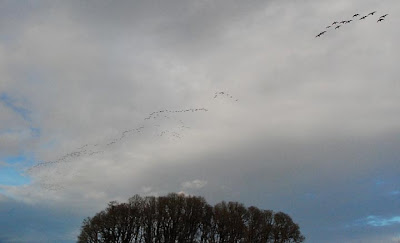 ..and then off into the sunset.