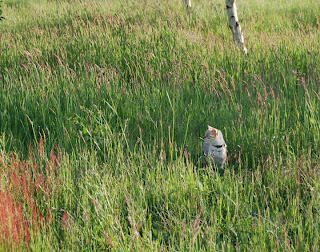 Vlad-id-imous was sitting in some unmowed grasses,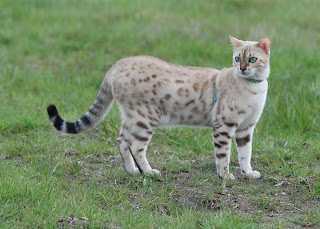 Just looking around,...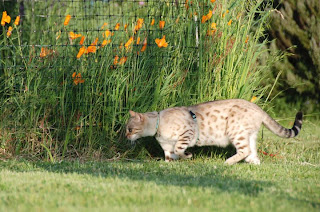 Enjoying life outside the kennel.
Ready for action on the picnic table,...
Did you see my back "V"... ?
Watching out for T & U.
On the shore of the little pond.
Blending in with dried grasses in the late day sun.
Previous
-----
Home
----- Next