We spent a lot of time trying to find the perfect Christmas lights. We originally planned on getting LED lights, but most were sold out early at the stores, and the remaining sets were tiny. We found a short strand of large, white, incandescent, twinkle lights to brighten up the long winter nights.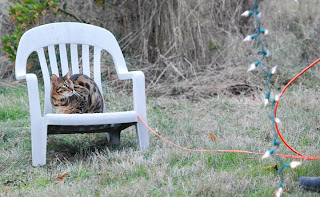 Tanji watches us unwrap the lights
from the safety of his chair.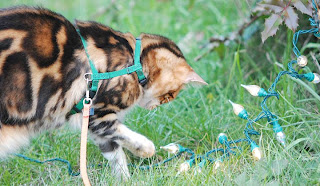 Uschi pats the lights very gently.
Pat, Pat, Pat.
The lights barely make it one loop around our
growing conifers, so they were meant for inside.
Without the distracting sounds and smells of the outdoors,
the boys can concentrate on the twinkling lights.
Vladi is mesmerized.
He can stare at a light for a LONG time,
waiting for it to twinkle back at him.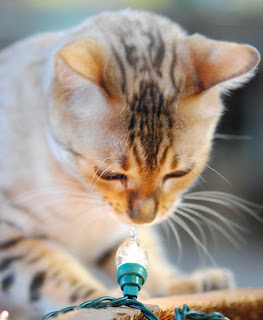 The boys have been little angels around the lights, but
we still make sure to unplug them when we are not watching.
"
Holiday Temptation
"
Friends of ours gave us candy cane lights a few years ago,
so they are fun to take out and put up each year.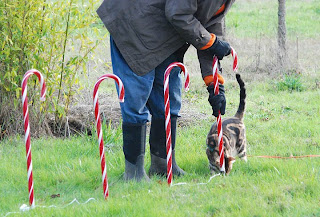 Uschi is helping plant the canes in the ground.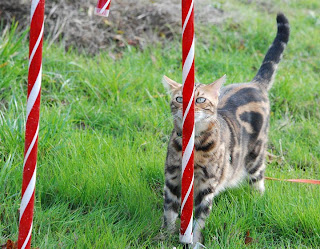 "I've got this one!"
Uschi's tail curls a bit like a candy cane.
"
Candy Canes
"