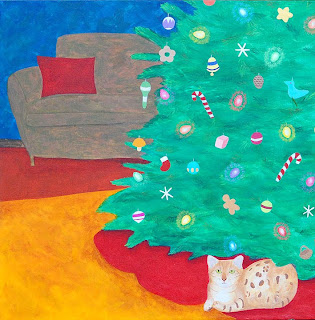 "Waiting for Presents"

Before we moved to our cozy little strawbale house (and before the boys), we lived in a bigger ranch house with a garage, and more than one room, and well, we also had a full-size plastic Christmas Tree.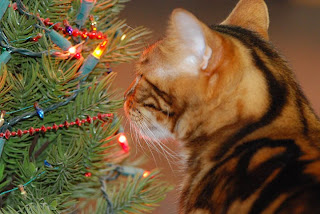 We do have a little tree that stays up all year.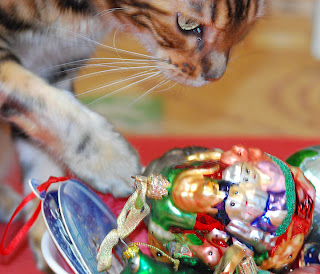 In the attic we store a big box of Christmas goodies,
including a few ornaments that we unpack and
arrange in glass bowls for everyone to enjoy.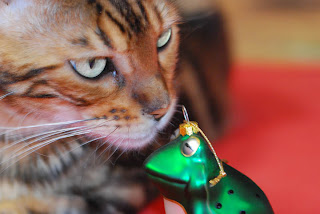 Maybe this will turn into a kitty princess with a kiss.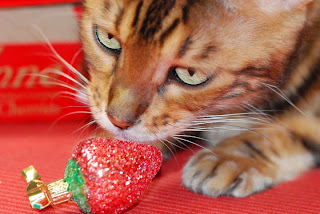 Yum!
Uschi found a mouse ornament that needed a bath.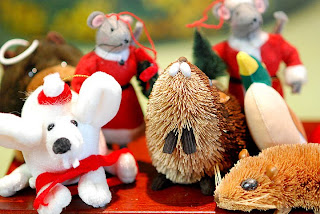 When we took out the Christmas boxes from the attic,
we realized that we had a lot of ornaments of animals,
but no kitties! It was time to make T, U, and V ornaments.

Daniel Smith paint company posted free instructions
for making
watercolor ornaments
, so now each
of the boys has their own to play with.
Vladi has his own little Christmas tree.
Its fun to nibble and kick.
It would be interesting to see what the boys
would do with a big tree,