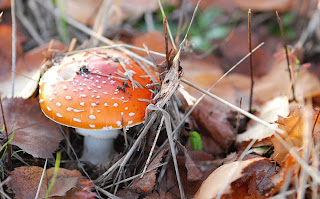 We know the winter holidays are coming when
the mushrooms start popping up from the ground.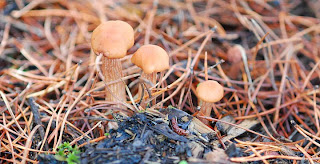 Here are three, just like the kitties:
large (U), medium (T) and small (V).
Tanji isn't showing much interest in these mushrooms.
That's probably for the best.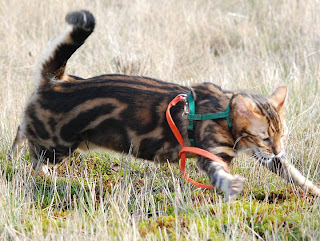 Uschi is frolicking on a patch of moss.
The oak trees have dropped their leaves, and
some of the leaves have big gall scars (from
the little wasp larvae that grew inside).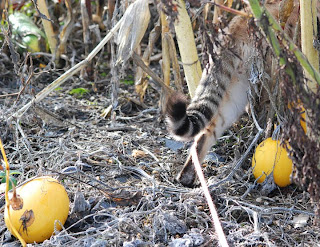 The vegetable garden has mostly died back,
although a few mushy melons remain.
The rose hips have turned red...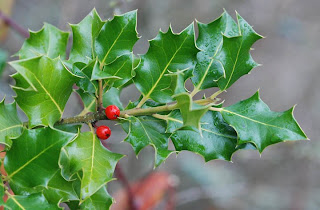 ... and so have the holly berries.
Instead of real holly (not sure how safe the berries are),

we add a plastic set to one of the feather wands.
Just as fun as the real thing.

This year we made a wreath from tree trimmings
and other goodies from our place. Les found
First, we made a big pile of clippings on a blanket, then
everything got attached with wires to a metal hoop.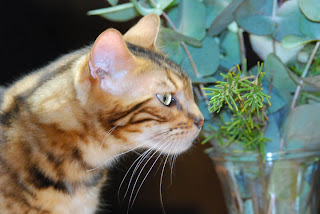 The extra rosemary and eucalyptus is in a big vase.
Smells delicious!
Uschi carefully checks the wreath construction.
We hung the wreath out on the gate,
safely out of kitty-reach.
Previous
-----
Home
----- Next