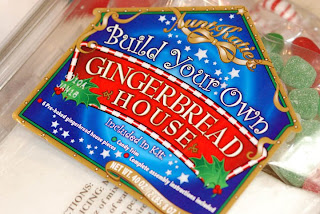 While looking for lights at the hardware store,
we found a kit to make a gingerbread house
and couldn't pass it up.
Tanji helps with all the arts & crafts projects.
We figured it would come out like Homer Simpson's bar-b-q,
but it was pretty straight forward.
"Are you sure you're doing that right?"
Tanji's eyes are not leaving the frosting knife.
Just a little lick of roofing material.
There are the boys...
and there we are!
The holidays would not be complete without candy...
"Candy Bowl"
"What's Left of the Candy Bowl"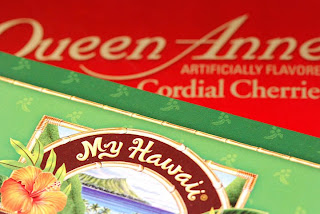 We have chocolate-covered cherries, macadamia chocolates,
... and candy canes, of course.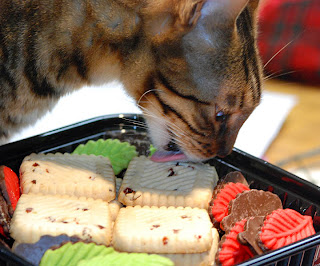 Tanji has found the holiday cookies. That one
is a little too moist for us to eat, so we offer it to the boys.
Uschi licks his chops, but not the cookie.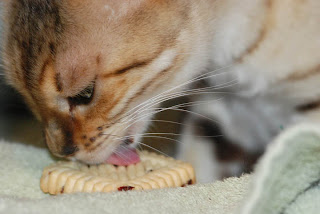 Vladi the cookie monster isn't so shy.
"Christmas Goodies"