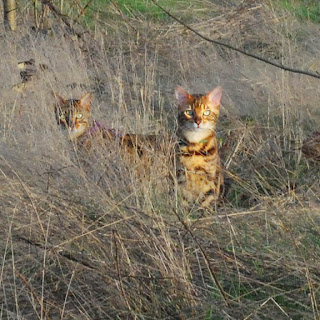 The boys were out stalking the little remaining
tall grass
from last season.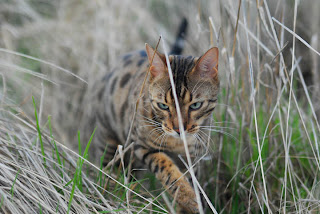 Tanj moved stealthily, until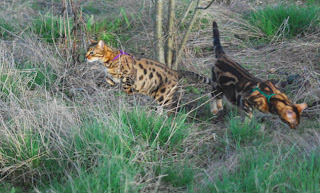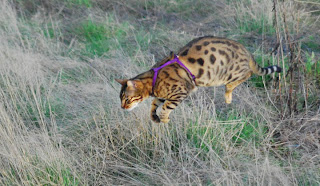 into the air
,
landed and,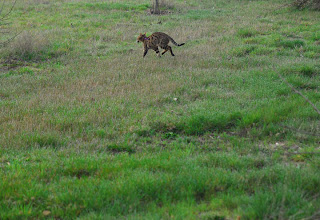 out into the
mowed field
.
Uschi and I took up pursuit.
When we finally caught him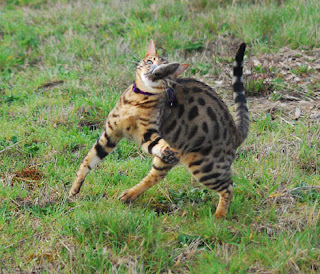 he was "playing with" a large vole.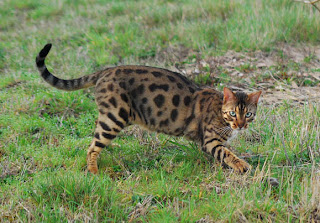 T knew we were coming to take his prize,
Nooooo, this is my vole.
One last look at Tanji's vole.
We don't want the boys to kill birds and critters.
However, we have so many mice, voles, shrews,
and moles around the property, we essentially live
in a grass field, in a grass (strawbale) house, they
sometimes catch little guys before we catch them
.